ERMN Unconference 2023 Schedule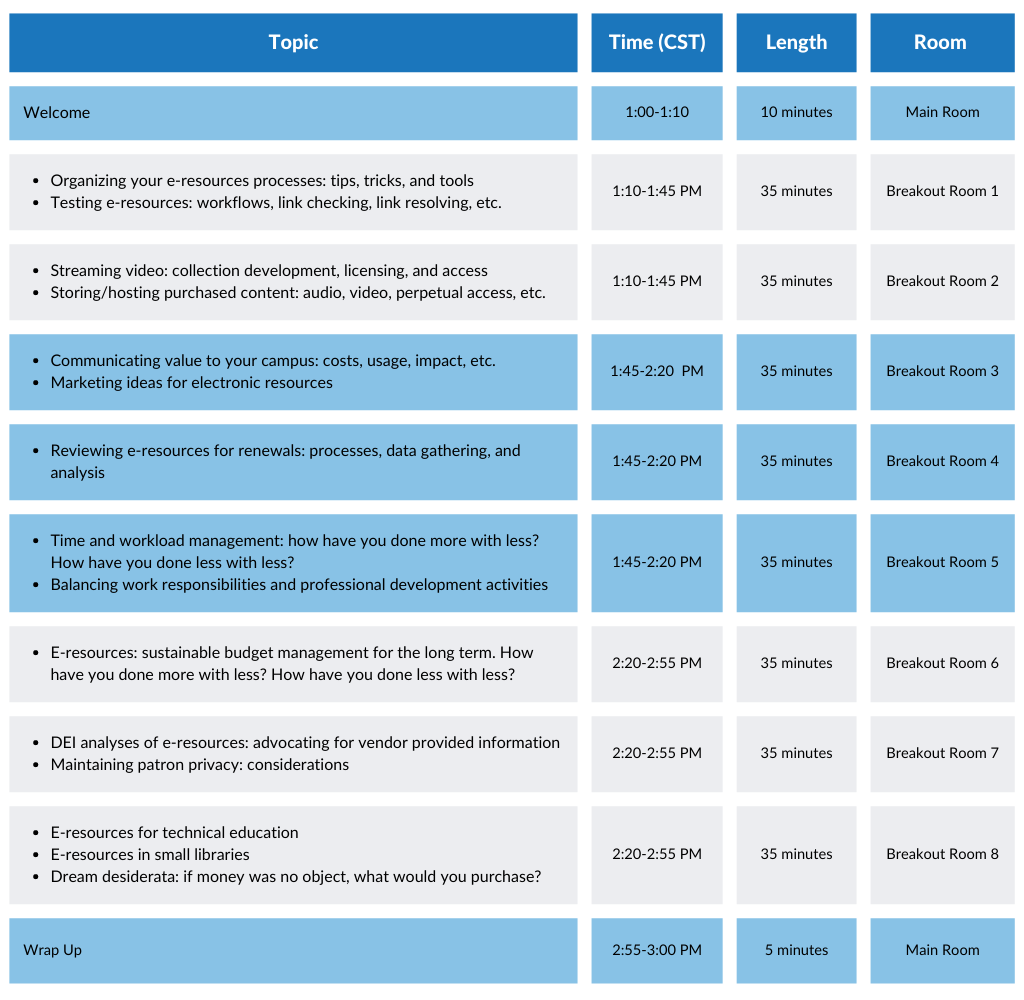 Electronic Resources Minnesota (ERMN) Unconference* 2023. The unconference will be held online Tuesday January 24, 1-3pm Central. Registration is free but limited to 300 attendees.  
Conference registrants submitted and voted upon topics for the unconference program. Expect opportunities for open discussion on the issues most important to your work.
*An unconference is an informal, participant-driven conference focusing on the interests and top-of-mind topics of unconference attendees.  Attendee ideas will spur the topics of conversation and all attendees are expected to lead and/or participate in conversations. The full ERMN conference will return in 2024.
Planning Committee
Rita Baladad, Northern Arizona University
Sunshine Carter, University of Minnesota Libraries
Anne Hatinen, Minitex
Ann Kaste, Minitex
Randi Madisen, Century College
Stacie Traill, University of Minnesota Libraries
Code of Conduct
ERMN attendees are required to abide by the University of Minnesota Code of Conduct. ERMN seeks a variety of opinions, voices, and perspectives at our conference. We encourage participation from people of all races, ethnicities, genders, ages, abilities, religions, and sexual orientation. We strive to create an inclusive and respectful conference experience, inviting diverse perspectives and opinions.