Body
Part of ELM (eLibrary MN), EBSCO's Science Reference Center (SRC) resource is available via the EBSCOhost, Explora, or its own dedicated interface (which the ELM Portal uses).  It's a full-text resource with content to support high school science classrooms, whether in-person or virtual.  Along with magazines, periodicals, books, biographies, and essays, SRC includes over 2,000 science videos and over 1,000 science experiments.  It also includes thousands of high-quality science images from UPI, Getty, NASA, National Geographic, and the Nature Picture Library, containing photographs from the world's best nature and wildlife photographers.  
By selecting "Images" along the top toolbar users can search within the Quick View Collection or the Science Image Collection.  If you have entered a search term then images and videos matching your topic will be displayed.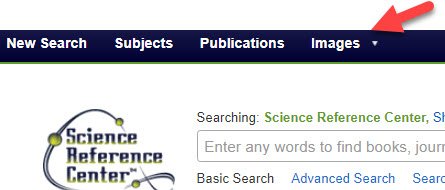 By selecting the Image Quick View Collection and searching for "mars" my results include 21 videos and over 7,000 articles containing an image or images and any appearance of the terms "mars".  I found this to be frustrating.   When I did the same search selecting the Science Image Collection, I retrieved the same 21 videos and just over 500 images, all relating to "mars."  Better yet, perform a keyword search and access science images and videos in the right column of your search results.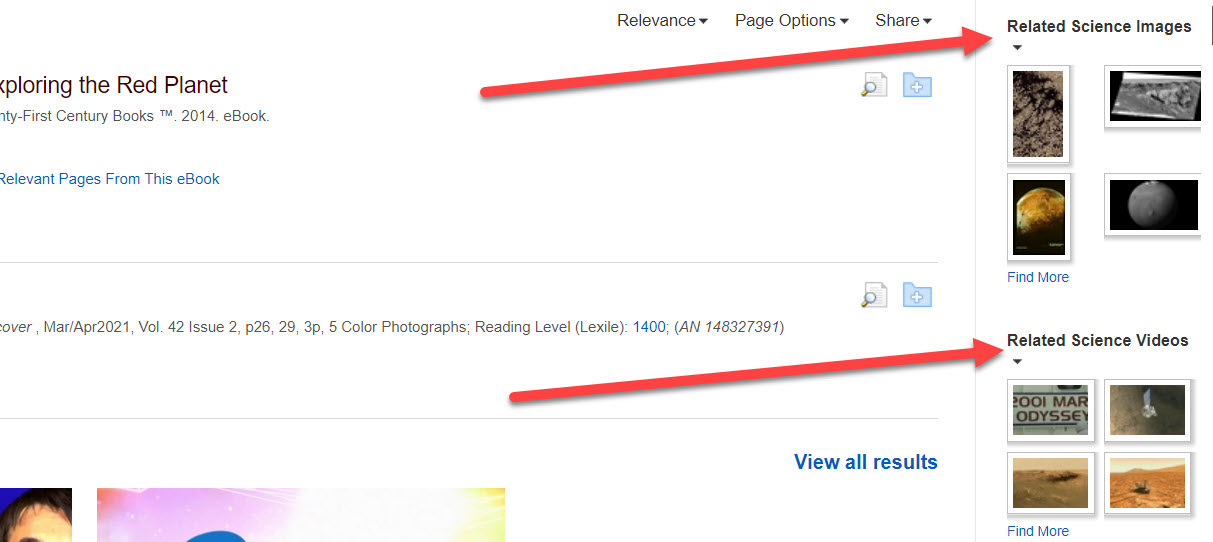 Videos can range in length from under 30 seconds to over 12 minutes. Many videos are from Twig Education, "pioneers in science education delivering award-winning K-12 science programs...."  The visual stimulation of images and specifically videos can help to grab a students' attention and can also be used to accommodate shorter student attention spans.  Videos can also help teach concepts when time doesn't allow for experiments.  Finally, videos can oftentimes bring with them more information and in many cases are easier to be accepted by students.